Haven Star Party & StarBQ
August 24-29, 2022
Dark Sky Observing at Its Best!
RAC has developed a superior dark sky observing site: Star Haven.

RAC is hosting an annual 5-night star party for members only. Located on a bucolic gently sloping, South-facing, mowed grass field at an elevation of 2,000 ft, the sky is amazing. Don't miss our Inaugural Haven Star Party and StarBQ coming in late August!

Designed for serious observers and imagers, our exclusive location on the edge of the Willowemoc Wild Forest in the Catskills is known for its black skies, excellent seeing, and horizon to horizon Milky Way. It easily rivals Cherry Springs, Black Forest, PA for the quality of observing, but is less than 1.5 hours from Rockland County, Northern NJ, and the tri-State area!

FEATURING
• Remote Dark Sky Location
   in Sullivan County, NY
• Large Open-grass Telescope Field
   with 360-degree view of night sky,
   horizon to horizon, tick-treated
• HSP StarBQ: Only $18
   Saturday, Aug 27, 5 pm
   Rain Date: Sunday, Aug 28, 5 pm)
   Your feast includes: hamburgers,
   hot dogs, rolls, potato salad,
   cole slaw, green salad & dessert,
   Featuring keg of fresh IPA
   from the Catskill Brewery!
• Raffle: Win a Tele Vue Eyepiece!
   13mm Nagler Type 6 (Value: $335)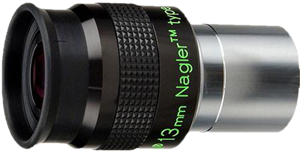 • Cell Reception (Verizon, AT&T)
• Refreshment Tent
   Late-nite Coffee, Tea & Snacks
• Gravity-fed Sink & Solar Shower
• Toilets on Site
• Vendor Demo
   Tele Vue (date TBA)


Register Now Online >

Register Now Online >
Members Only Event Join RAC or Renew >
Dates
Wed–Mon, Aug 24–29 (5 nights)
Fees
$75 / Person TD Contribution
Open Camping, Tenting, Tailgating,
RVs, Parking (rain or shine)
Open Campsite Fees Inclusive
NO children under 12 or pets allowed on site
One 2-bed Cabin on site
Available for reservations: $75 / night
One Large Tent Platform (up to 4)
Available for reservations: $25 / night
StarBQ: $18 / person
(Must order online by Aug 20th) >


Payment
Major Credit Cards & PayPal >
Location
RAC Star Haven
Willowemoc Wild Forest
Livingston Manor, New York 12758
StarBQ
Sat Aug 27, 5 pm
Rain Date
Sun Aug 28, 5 pm
Proudly sponsored
by