The World's Largest Astronomy
& Space Expo
NOTE: All previous unused purchases & registrations will be honored at NEAF 2023.

Bringing you the Universe in two exciting event-packed days, NEAF is renowned worldwide as the ultimate astronomy and space experience. Nowhere else can you find so much in one place or at one time. For more details, please
Click Here for NEAFEXPO.com >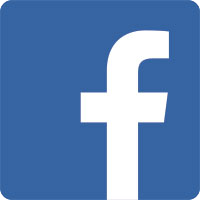 Check out our NEAF Facebook page!
NEAF 2023 Speakers
•
Fred Haise
, Apollo 13 Astronaut & Lunar
   Module Pilot
•
Eileen Collins
, First Female Space Shuttle
   Commander
•
Holly Ridings
, First Female NASA Chief
   Flight Director
•
Gerry Griffin
, Apollo Program Flight Director
•
Jonathan Ward
, Author & lifelong
   Amateur Astronomer
•
Jani Radebaugh
, Dragonfly Mission,
   Aircraft Explorer for Saturn's Moon Titan
•
Nagin Cox
, JPL Systems Engineer,
   Mars Rover Mission
•
Alyssa Pagan
, Webb Imagery, The Art &
   Science in Translating Cosmic Infrared Light    
& Many more
NEAF Talks (watch videos) >
Featuring
World-Renowned Speakers 2023 Schedule TBA
120+ Vendors & Exhibitors >
NEAF Solar Star Party Daily Observing
Pro/Am Conference (NPAC) Schedule TBA

Refreshments & Lunch Available
Free Parking On-site

NEAF Vendor Registration >